Name of shop:
Uniquely Yours by Beth
How'd you come up with the name of your shop:
I wanted something with my name in it and my friends helped me come up with it.
How long has your shop been open:
Since 2012
What gave you the idea about opening an etsy shop:
I heard about it online and decided to open it because I wanted a place to sell my jewelry.
Is this a hobby of your or do you do this full time?:
Hobby
What kind of items do you sell in your shop:
I sell hemp necklaces and bracelets
Your favorite item that you sell:
My favorite item is my purple necklace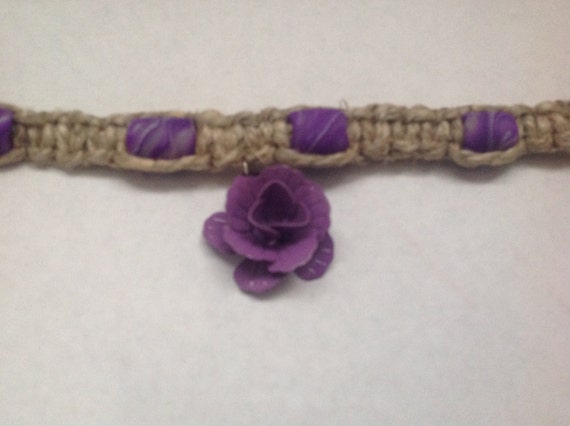 Something you want to happen to your shop in the future:
I would like more sales
Do you have any plans for your shop products in the future:
I hope to make more products to add to my shop
What is something you want your future customers to know about your shop:
I can make any custom necklace or bracelet you would like.
My favorite item that is for sale in this shop has got to be this "beachy" necklace. I love the color scheme of this necklace, and I also love the charms on this necklace as well, they all go nicely together, this piece is really cute!