Name of shop: Geeky Girl Scents
How'd you come up with the name of your shop: I decided to combine two things that I love, making candles and geeky things. So I came up with Geeky Girl Scents. I thought it was unique too J
How long has your shop been open: Since May 2015
What gave you the idea about opening an etsy shop: I figured it would be the best way to get my shop and products known and to a greater audience, all over the country.
Is this a hobby of your or do you do this full time?: This is a hobby but hopefully someday would be a full time thing.
What kind of items do you sell in your shop: Soy candles.
Your favorite item that you sell: Fred and George's Love Potion and A Pirate's Life For Me are my two favorite scents.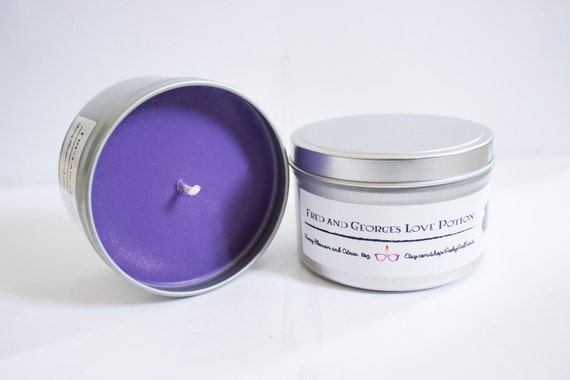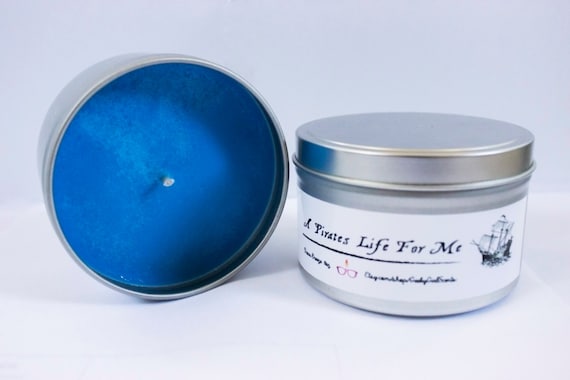 Something you want to happen to your shop in the future: Hopefully get more customers and add more scents to my shop. I will be coming out with new ones for the fall season soon!
Do you have any plans for your shop products in the future: I'd like to someday make candles in different containers instead of just tin, such as glass. Once I get a better profit, I will expand.
What is something you want your future customers to kno about your shop: I love making candles and hope that you love the ones I make. I always had a hard time buying candles that actually had a strong, lasting scent. I guarantee that my candles have exactly that and you will not be disappointed. They will fill the room with a lovely scent.
It's hard to pick a favorite candle just by reading about them and not actually smelling them but this candle sounds amazing! It's called "Eat me" which is a reference from Disney's Alice in Wonderland. I love how all the candles in this shop are named after Disney, or other characters are movie. I wouldn't doubt that this candle is amazing.
Retails:($12.00)