Name: Emily Olson
Location: Fort Worth, Texas
Age: 32
Name of shop: We've Got Ears
How'd you come up with the name of your shop: Its from Mickey Mouse Clubhouse. They always say "We've got ears. Say cheers!" to celebrate when they have used all the Mousketools. And I just love Mickey so it sounded cute to me and it explains what my shop has - Ears!
How long has your shop been open: June 2015
What gave you the idea about opening an etsy shop: I had seen so many beautiful handmade mouse ears and realized there was such a demand for them. I thought I could make some really beautiful ears with a different twist. I really try to focus on making unique designs that I have never seen before - with a few classics thrown in, of course.
Is this a hobby of your or do you do this full time?: It is a hobby that I truly enjoy! It is supplemental to my full-time job.
What kind of items do you sell in your shop: Handmade, unique custom mouse ears and disney-inspired decals.
Your favorite item that you sell: It is hard to say but I really love the Haunted Mansion tightrope girl ears, Wall E ears, and more recently my BB-8 ears.
https://www.etsy.com/listing/239971592/haunted-mansion-tightrope-girl-handmade?ref=shop_home_active_1&ga_search_query=Haunted%2BMansion%2Btightrope
Retails:($28.50)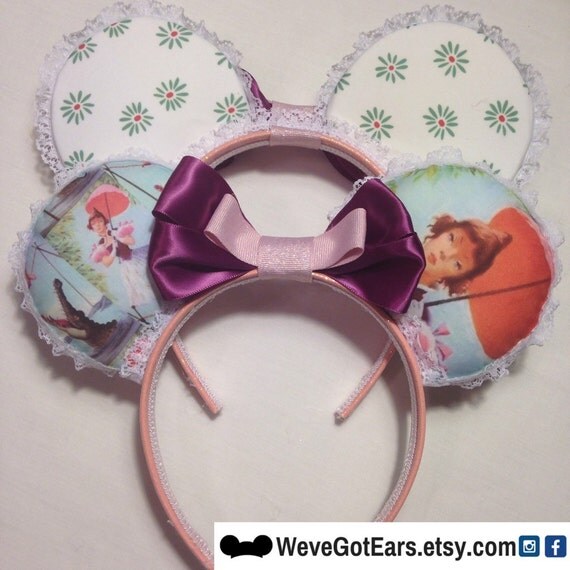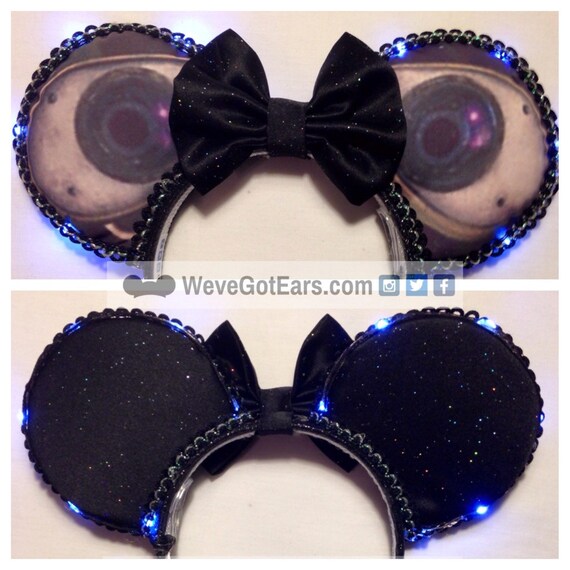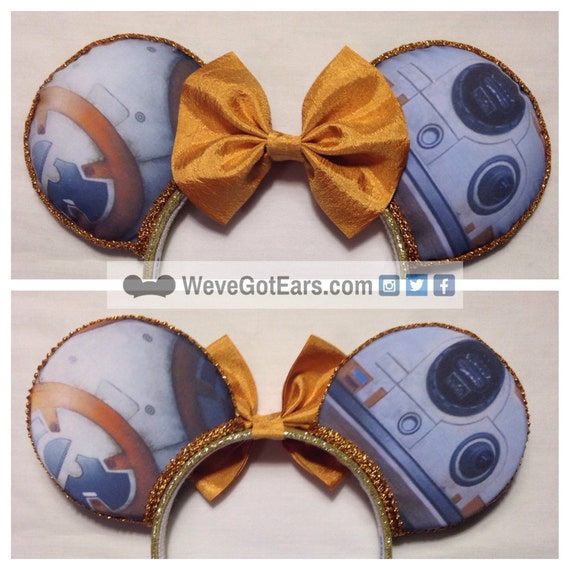 Something you want to happen to your shop in the future: I would love for my ears to have a presence in Disney Parks and to make people smile.
Do you have any plans for your shop products in the future: I just want to continue to develop creative new designs and be inspired by my customers' fantastic ideas for custom orders. Just like Walt said about Disneyland - it will continue to grow

as long as there is imagination left in the world.
What is something you want your future customers to know about your shop: Everything in my shop is 100% designed and made by me. I design many of my own fabrics too. I take great care to make everything well-crafted and high-quality.
My favorite ears from this shop are these ones by far! When you think Walt Disney world these are the two things that come to my mind, the Disney balloons and Cinderella's castle. These ears are just gorgeous, these are the perfect to wear to Magic Kingdom. I really cant get over how gorgeous these are. You can just tell by looking at them how well made these are.
Retails:($28.50)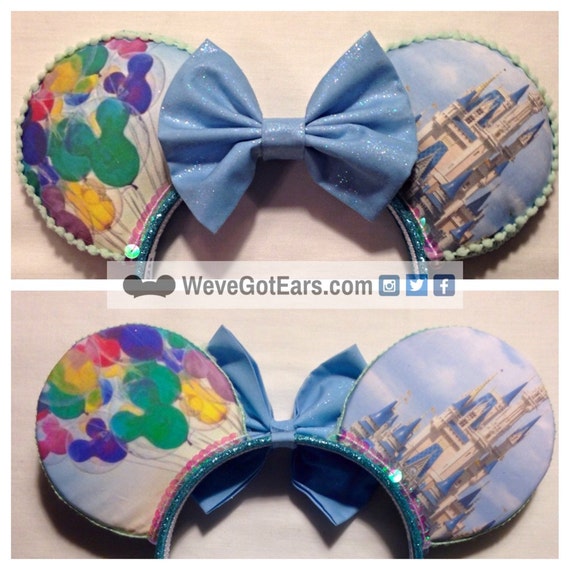 Check this amazing shop out here: