1. What is the name of your Etsy shop? Sassy Classy Fashion

2. What is the link for your shop? www.sassyclassyfashion.etsy.com

3. What kind of items do you sell in your Etsy shop? Quality made womens fashion at an affordable price. At the moment I only carry skirts and dresses, but very soon leggings, headbands, and summer scarves will be added to the shop's inventory.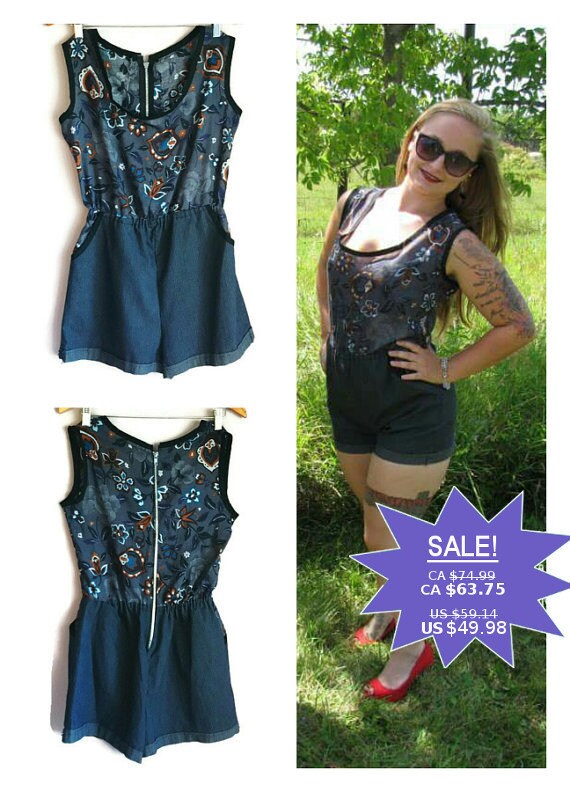 https://www.etsy.com/listing/234544344/cotton-jean-romper-romper-with-elastic?ref=shop_home_active_17
Retails:($49.85)
https://www.etsy.com/listing/234540566/multi-colored-dress-three-tier-dress?ref=shop_home_active_13
Retails:($99.70)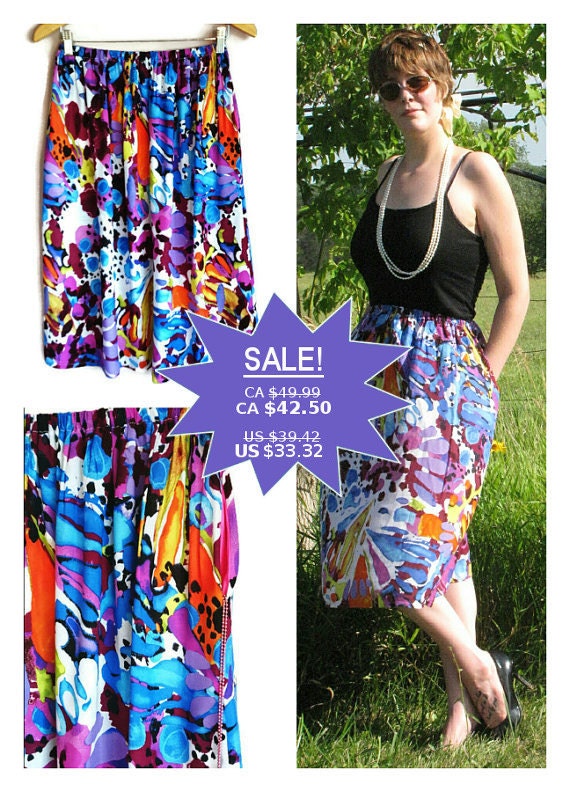 https://www.etsy.com/listing/240034674/stylish-knee-length-skirt-tie-dye-rayon?ref=shop_home_active_14
Retails:($33.23)

4. What is the price range for your items? Skirts range between $30.00 CAN ($20.00 US) and $60.00 CAN ($45.00 US). Dresses range between $50.00 CAN ($35.00 US) and $150.00 CAN ($115.00 US) Leggings - $30.00 CAN ($20.00 US) Headbands - $10.00 CAN ($7.50 US) Scarves - $25.00 CAN ($19.00 US)

5. What is your favorite item you currently have listed in your shop(please include the link to the item)? One of my favourite items I sell in the shop are Elastic Waist Skirts With Pockets. They come in multiple lengths, have deep hidden pockets for your convenience, and the elastic waistband ensures it will always fit! They are super comfortable and practical!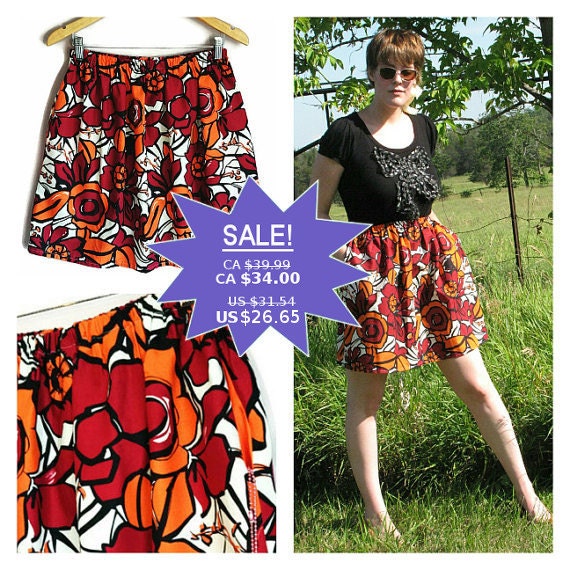 https://www.etsy.com/ca/listing/240029774/stylish-cotton-skirt-cotton-skirt-floral
Retails:($26.59)

6. Where are you and your shop from? Belleville, Ontario, Canada

7. What is something you would like your future customers to know about you or your shop?
I have a strong goal of making a Canadian Made women's fashion company; a company and product that is owned, operated and produced in Canada. This will provide customers with a quality made product without sacrificing affordability. Items are available for purchase throughout North America.

8. What do you think makes your stand our from other Etsy shops?
All items in my store are comfortable and stylish, without sacrificing affordability. In addition, almost all items available in the shop are made from natural materials to ensure you feel confident and comfortable.

9. How long has your shop been opened? May 1st, 2015

10. Any upcoming plans for your shop? I have a lot of near future plans for expansion for the shop. I have plans to expand inventory to carry a very large selection of designs, colours and lengths. In addition, I have plans to start hiring employees to help me with creating more items to sell to give customers a wide selection of items to carry.