1. What is the name of your Etsy shop? MixingSpirits
3. What kind of items do you sell in your Etsy shop? Custom etched glassware. Our best sellers by far are our best friend sets, but our casserole dishes are popular for house warming presents and wedding gifts. We do completely custom work so we also create a lot of unique wedding glassware that's never publicly listed in our shop.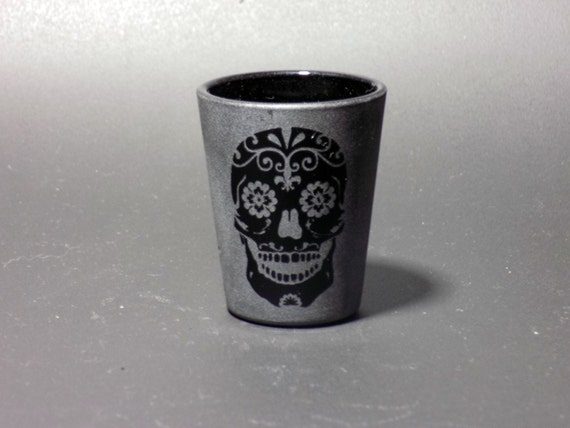 Retails:($7.99)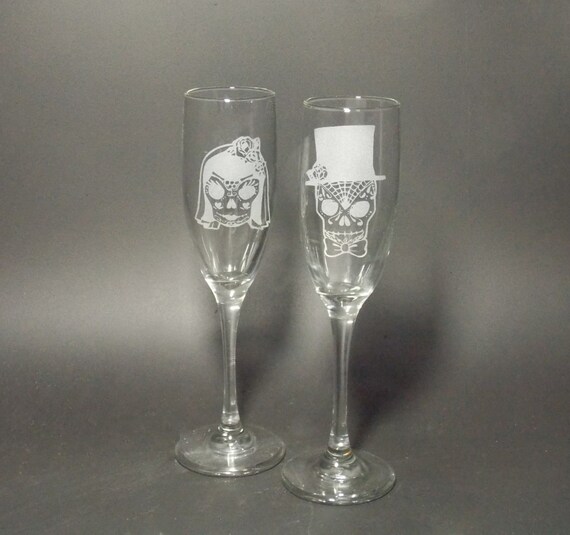 Retails:($29.99)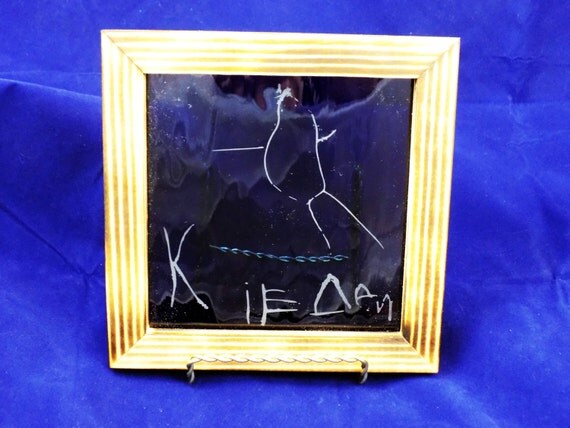 Retails:($30.00)

4. What is the price range for your items? Individual glasses range from $9.99- $14.99, but we offer wholesale for large orders.

5. What is your favorite item you currently have listed in your shop(please include the link to the item)? I love our lunar glassware, we just got a new tool that allows us to create this design. I've never seen anything like it!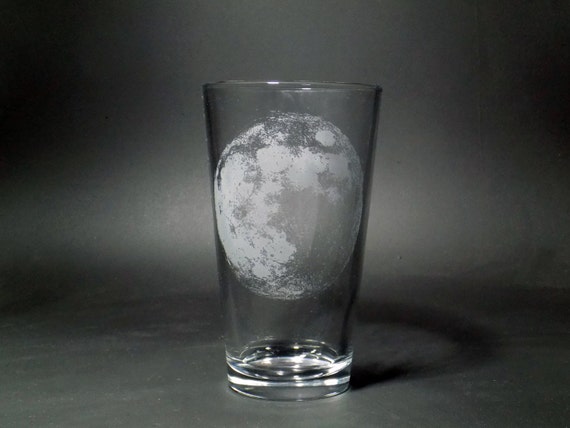 Retails:($11.99)

6. Where are you and your shop from? Hazel Park, MI. Right outside of Detroit.

7. What is something you would like your future customers to know about you or your shop? Never be afraid to contact us about a design. Our tagline is "we make your favorite glassware" and we take that seriously. There are three of us that run the shop, I am in charge of new product listings and photography, my husband runs our wholesale and website, and our business partner (also our son's godfather) is a phenomenal artist that brings our customers ideas to glass.

8. What do you think makes you stand out from other Etsy shops? Our glassware is sandblasted, this makes our designs permanent for the life of the glass. Many shops that offer similar customization create their art with vinyl or ceramic paints, these fade and crack over time. Our customers consistently comment on how much they love the permanence of the designs, as well as how easy it is to create a completely unique design. We love talking to our customers and creating their glassware.

9. How long has your shop been opened? We opened in January 2015, it's been so much fun!

10. Any upcoming plans for your shop?We are currently working on expanding our wholesale offerings, and creating more cohesive seasonal and holiday product lines.