1.What is the name of your shop? The name of my shop is CreativeNikNaks.
2.What kind of items do you sell in your shop? In my shop, I mainly sell shadow boxes that have layered 3D paper designs inside them. I'm slowly trying to expand the paper idea, though, by adventuring different avenues paper could go. For example, within this holiday season, I'm hoping to expand into greeting cards and gift tags. I even made a sign for this Halloween season to see if my viewers take interest in it.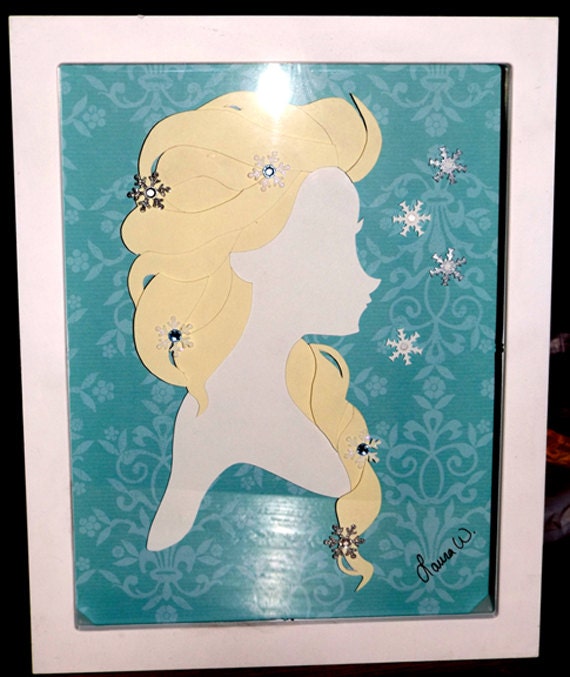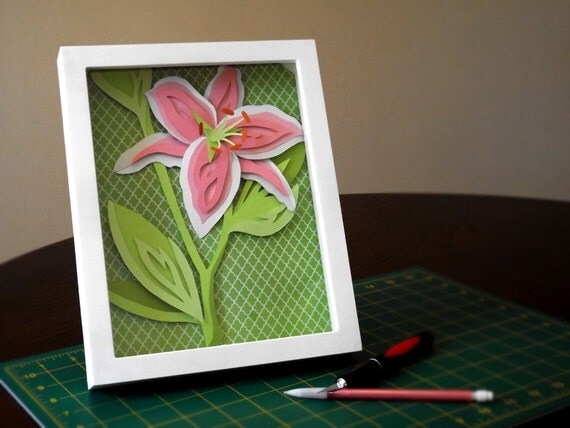 3. What is the price range of the items in your shop? As of this moment in time, my shadow boxes range from $30 - $75. Each shadow box that is made has a different price depending on the materials used, and how much time it took to create each shadow box. Every piece of paper is cut and layered by hand. It might seem like it could be easy, but it's very time consuming when I'm trying to create a certain effect for the piece. I really like to try and go above and beyond for my customers and make sure they are truly satisfied with what they are receiving.
4. What are the most popular gifts that you sell in your shop? Even though I might have had my Etsy account for a while now, I only started getting serious about these projects within the past 6 months. To be honest, I haven't had too many sales, but I've had tons of favorites and views. At the moment, I have had a lot of positive responses to my Princess Celestia piece and my Pokémon Eevee piece. Hopefully this holiday season will spring my shop into more action.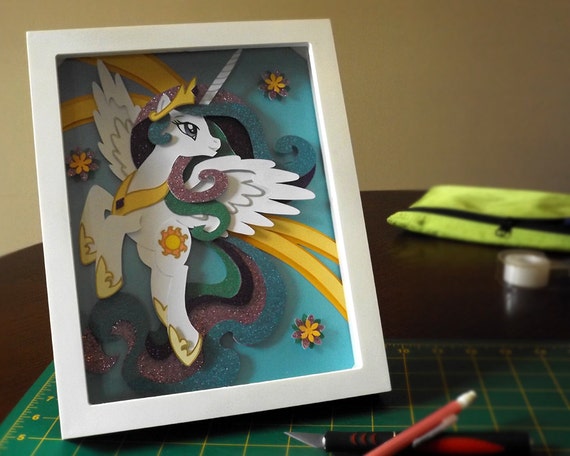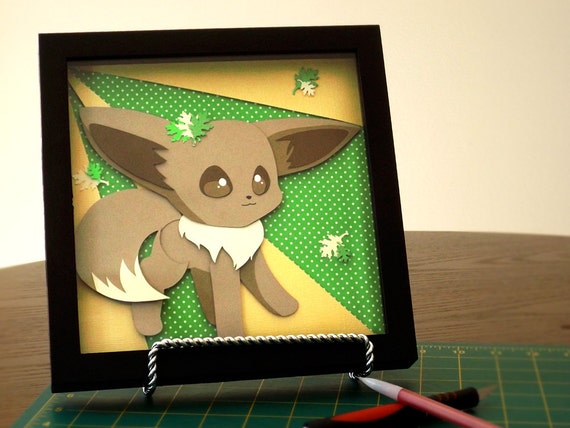 5. Who would these items in your shop be good for? (Mom, Dad, Friend, Brother, Sister ect.) My products tend to lean towards people who have a love for Disney, Anime, or anything of the sort. If you have a heart for timeless characters, or a love for quirky animation, I'm your gal! I can also do custom pieces for people as well that like the idea of the 3D paper, and want to see something come to life. I'm always up for a good challenge.
Check out this shop out here: