Name: Husband and Wife Team Up of Andrew and Meredith Matics ( Well, mostly Meredith. )
Location: Orange County, CA
Age: Late 20's
Name of shop: Penny's Paper
How'd you come up with the name of your shop: When we were coming up with the name of our shop we deliberated for some time. Finding a name isn't easy and we wanted something that was fun and cute that showed the kind of people we are. Eventually we settled on naming our little shop after our Yorkie Poodle mix Penny Layne Matics. After alliterative acrobatics we decided that Penny's Paper was practically perfect.
How long has your shop been open: My shop has been open since February of 2015.
What gave you the idea about opening this etsy shop: This whole story starts back in September of 2014 when we got engaged. We were looking for a pollen free alternative to the typical flower arrangements that you would typically find at a wedding as Andrew gets migraines from his allergies. Meredith instantly came up with the idea to make paper flowers for the wedding, and after some trial and error she came out with striking and beautiful flowers that were both pollen free and wedding worthy. Skip ahead to February and Meredith was still making those flowers, nonstop. After a few friends expressed interest in purchasing them for their own purposes we decided that maybe starting an Etsy shop for specialty papercrafts such as the flowers and hand cut reliefs and other such items would be a great idea. Thus Penny's paper was born.
Is this a hobby of your or do you do this full time?: Is art ever actually a hobby? It's more of a way of life. The both of us have a hard time just sitting around doing nothing, we may have full time jobs, friends, commitments, and kids ( Not human kids, dogs ) but we can't help but be creative. If we aren't doing something with our hands or working on some project, it's like our lives aren't complete. Most nights while Andrew is gaming, reading, or writing Meredith is working away on flower after flower, enjoying every second of it.
What kind of items do you sell in your shop: We sell paper crafts of many different kinds. From paper flowers ( our specialty ) to 3D hand cut reliefs to custom paper crafts.
Your favorite item that you sell: If you couldn't tell yet we are rather fond of our paper flowers but Andrew's favorite item is the 3D Spock cutout as he is a huge Trekkie and geek and wishes we sold more nerd related arts.
Retails:($5.00)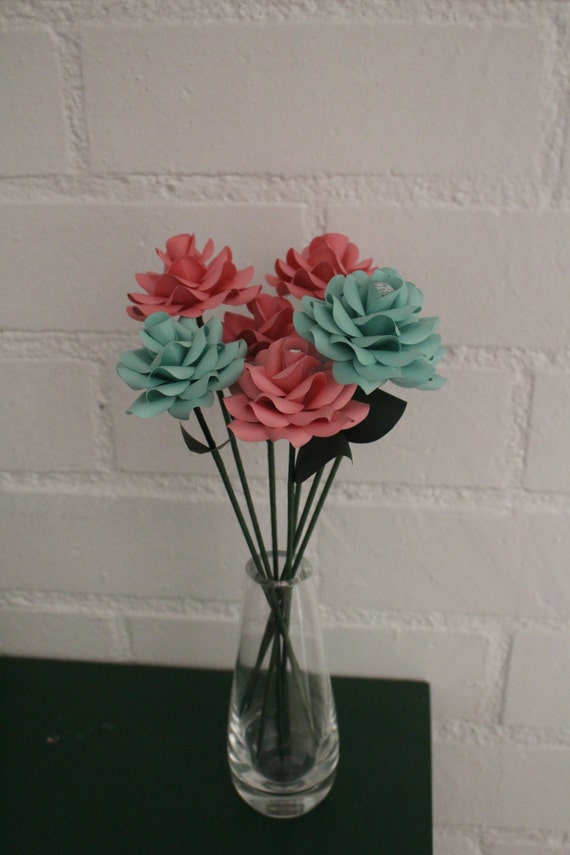 Retails:($12.00)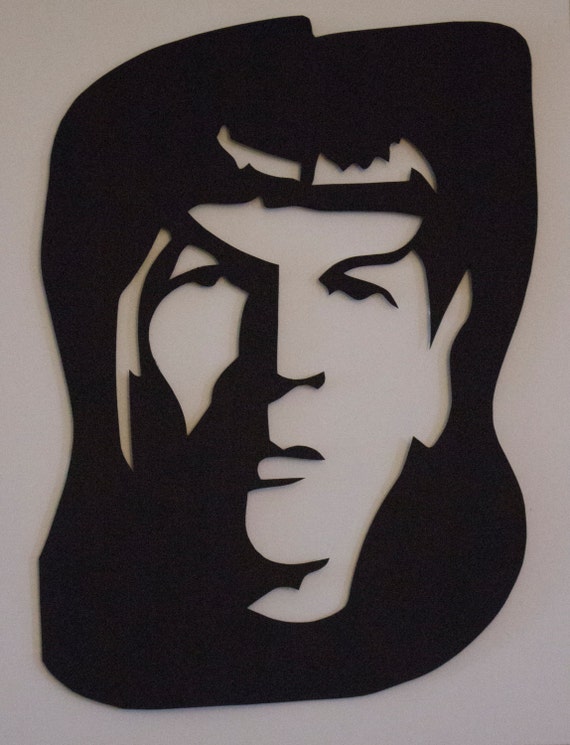 Something you want to happen to your shop in the future: We would love for our shop to become wildly successfully but we are sure everyone says that. We are going to the Anaheim Art Crawl in November and would love for our shop to keep up its steady upward progress.
Do you have any plans for your shop products in the future: Our products change regularly at the whim of the artist, Meredith. So what our shop has in our future is locked away in that artsy psyche of hers.
What is something you want your future customers to know about your shop: Future customers should be aware that our stock is nowhere near static and they should not be afraid to ask for something custom and unique.
My favorite item in this shop has got to be this gorgeous butterfly piece. I'm not typically a fan of butterfly items, butt this is absoultely beautiful. I love the design of this, its so detailed and one of a kind. I'ts kinda hard to tell in these pictures but this is a 3D piece.
"This beautiful butterfly was hand cut from a single sheet of paper. The butterflies cut from her wings where then placed around her. It's hard to tell from the photo but her torso is flat, but her wings are mounted with dimension. Some of the butterflies around her are flat on the paper while others are 3d. This piece is perfect for a girls bedroom or any butterfly lovers collection. It is framed in a shadow box frame. It measures 8x10 inches."
Retails:($45.00)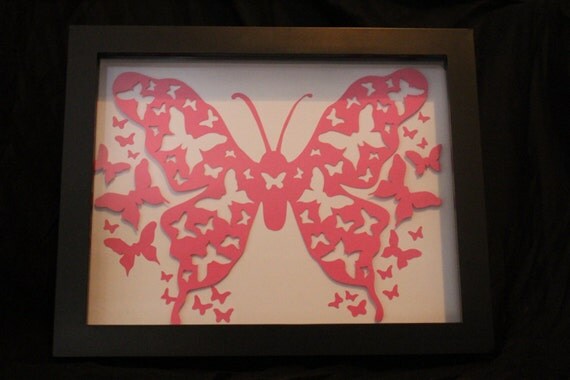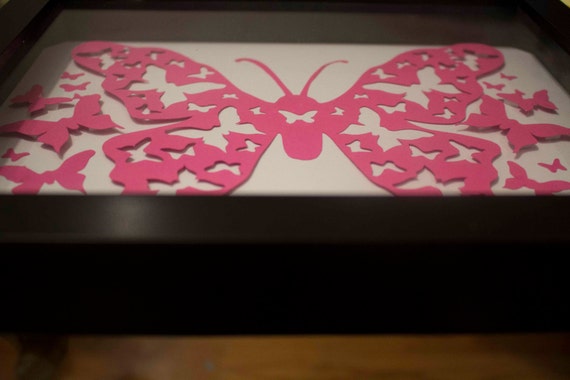 Check the shop out here: