How'd you come up with the name of your shop:
To be honest, I really don't know. :) I had tried other combinations that were already taken and this happened to be a combination of other names I had tried and I loved it, it stuck!
How long has your shop been open:
What gave you the idea about opening an Etsy shop:
Over the years I have made the majority of my own home decor and items for friends and family as gifts. I have always heard that I should look into starting my own shop or venue to sell my work. Finally, with the encouragement and talents of my husband, I went ahead and took that chance and opened our Etsy shop back in February of this year.
Is this a hobby of your or do you do this full time?:
My projects have always been a hobby of mine...just something that I really enjoy doing. I would love to see it bring in enough revenue to become a full-time thing.
What kind of items do you sell in your shop:
We offer a variety of home decor and organization items. You can also contact us to request custom pieces.
Your favorite item that you sell:
My favorite item would be the jewelry organizer that I designed and my husband built for me. This is the item that finally convinced me to go ahead and launch our shop.
Retails:($135.00)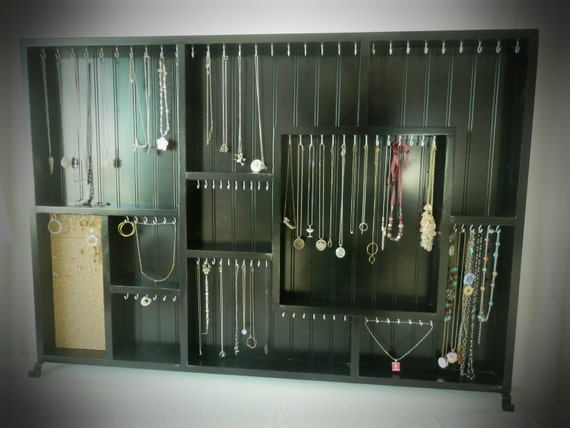 Something you want to happen to your shop in the future:
I would love to see some growth, expansion and more exposure for our shop!
Do you have any plans for your shop products in the future:
I'm beginning to start designing and producing seasonal and holiday
pieces.
What is something you want your future customers to know about your shop:
We do offer custom work so if anyone has any ideas for something they need/want that is not featured in our shop please contact us and let us design a product for you.
My favorite item from this shop is adorable hair clip holder. I'm in love with this. I love the syle how its a little rustic, and I of course love how this piece is pink :) This looks like it would be great decor as well as something very useful! I'm dying to get my hands on one of these:)
Retails:($28.00)