Location: Sunshine Coast, Queensland, Australia.
Name of shop: Miss Maestro Designs.
How'd you come up with the name of your shop: I'm a musician, so the name Miss Maestro just seemed right!
How long has your shop been open: I started selling through social media and markets in 2012, but my Etsy store has been open for about a year and a half.
What gave you the idea about opening an Etsy shop:
After seeing my creations, a friend of mine recommended using Etsy to me.
Is this a hobby of yours or do you do this full time?: I'm a full time uni student and also work part-time, so this is a hobby of mine.
What kind of items do you sell in your shop: Unique, quirky headpieces ranging from bridal crowns to fandom-themed headbands!
Your favorite item that you sell: Oooooh, that's hard! I really do love creating baby's breath headpieces.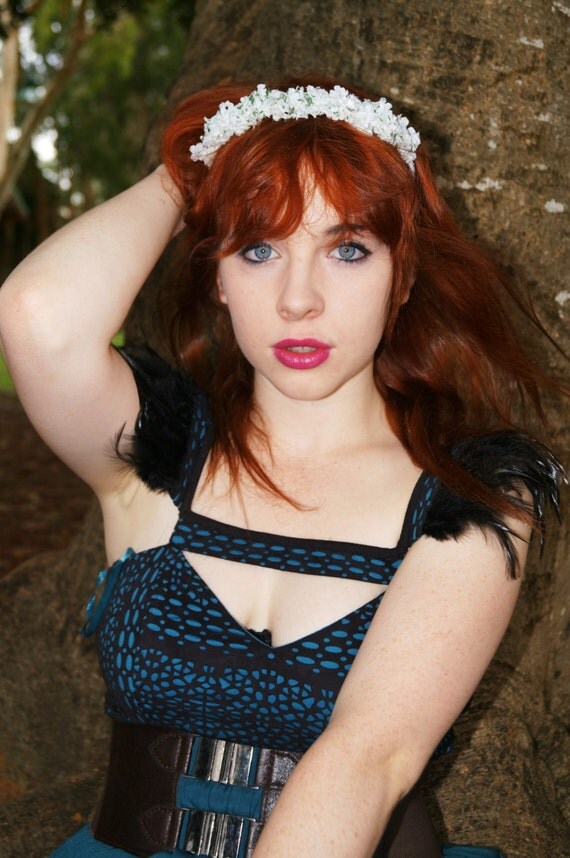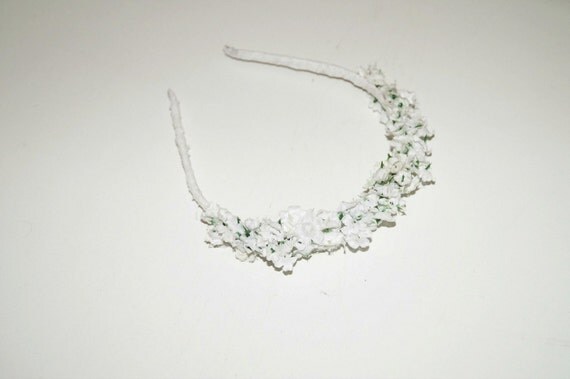 Something you want to happen to your shop in the future:
To be open and thriving for a very long tim
e! Haha.
Do you have any plans for your shop products in the future: Lots!
If so what: I'd like to experiment with different styles of bridal crowns, and do a lot more fandom headpieces, as well as lace fascinators. I would also like to incorporate new things into headpieces, such as holographic stuff or crystals (I'm not exactly sure how yet, but I'll give it a go!).
What is something you want your future customers to know about your shop: Supporting handmade is such a great thing to do - every item is made with love, and by purchasing from a handmade artisan you're supporting someone's creativity and passion, and they can continue to create.
For my favorite item form this shop I have picked a Disney item of course. This adorable headband has Minnie ears.....perfect for Disney World I might add. This Minnie ears look just like sprinkles which is so super cool! I'm a fan of these, i've never seen these, or anything similar to these before
"How adorable are these Minnie ears? If you have a sweet tooth, this headpiece is the perfect one for you.
(Please note, there are a few small glue marks on the headpiece, if this is a problem please do not purchase. They are quite small and do not affect the wear of the headpiece in any way).
A few of the sprinkles may be slightly lose, and movement may cause them to fall off (please note this is only a fraction of them, barely any!)"