Name of shop:
EThandmadeshop
How'd you come up with the name of your shop:
it's very simple, "ET" are my initials, "handmade" because everything in my shop is completely handmade by me using different artisan techniques.
How long has your shop been open:
actually my Etsy shop is open since just 2 months.
What gave you the idea about opening an etsy shop:
I already had my shops on the other makers platforms, but Etsy is the biggest one so it was a must to do thing to open on Etsy.
Is this a hobby of your or do you do this full time?:
in the meantime I don't have a lots of orders to be full time busy with, so at this moment it's pure creativity when you have your ideas and you make them real with no hurry.
What kind of items do you sell in your shop:
in my shop I sell mainly jewelry made with Murano glass pieces, that I create personally melting the glass in my little kiln or in the oxygen torch, and Sterling Silver findings. I'm very proud of my items as it's shapes and color combs are the results of my creativity and artistic research, the quality of materials I use is important as well.
Your favorite item that you sell:
it's difficult because they all are my babies
:-)
but maybe this one It was inspired by A.Grin's novel "Scarlet Sails" that teaches to follow ours dreams.
https://www.etsy.com/listing/242399891/red-murano-glass-and-sterling-silver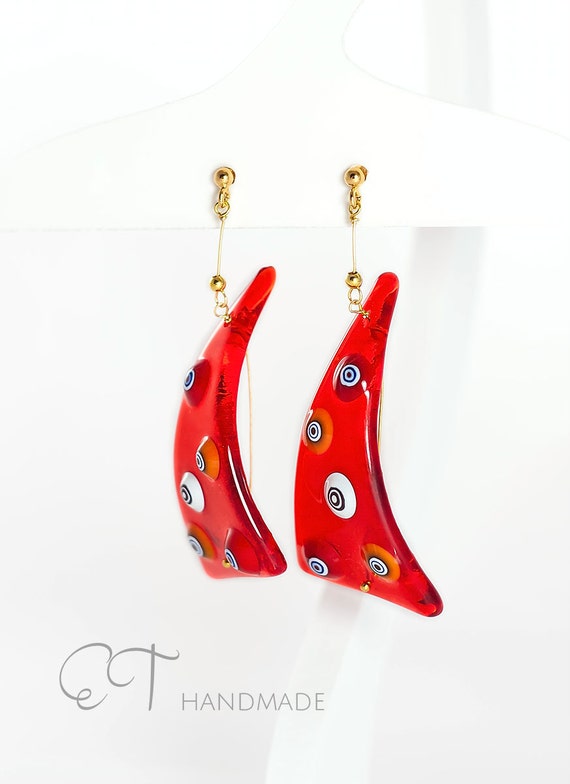 Something you want to happen to your shop in the future:
I hope my shop would take off to give me the possibility to create more new different items, that it would grow to give me the satisfaction of having a lot of happy clients. So when it will grow enough I'd like to open a socially and environmentally sustainable artisan shop.
Do you have any plans for your shop products in the future:
(I think the same answer as in previous question)
What is something you want your future customers to know about your shop:
every item is OOAK and I don't reply anything, every my creation is the result of my imagination and full of love, I choose the best quality materials I'm able to find. I love my items so much that I send it wrapped very elegantly
:-)
My favorite item in this shop is this pink ice cream cone necklace. It's super cute, and very unique. I cant say that I ever found an ice cream pendant made out of glass before. This is gorgeous, I love how the ice cream looks like its dripping down the side of the cone :)
"
OOAK handmade of Murano glass artisan pendant shaped like a cone of ice cream. The ice cream is made of pink translucent glass and the cone of ivory color glass, this pendant is the unique italian artisan piece and at the same time it looks funny, yummy and realistic.The total length of the pendant is about 4.7cm, the ice cream is 3cm x 1.5cm, the hole for the strap or chain is 7mm x 4mm.
The strap is not included, it's possible the realization of laces of colors, materials and different lengths on request."
Retails:($40.26)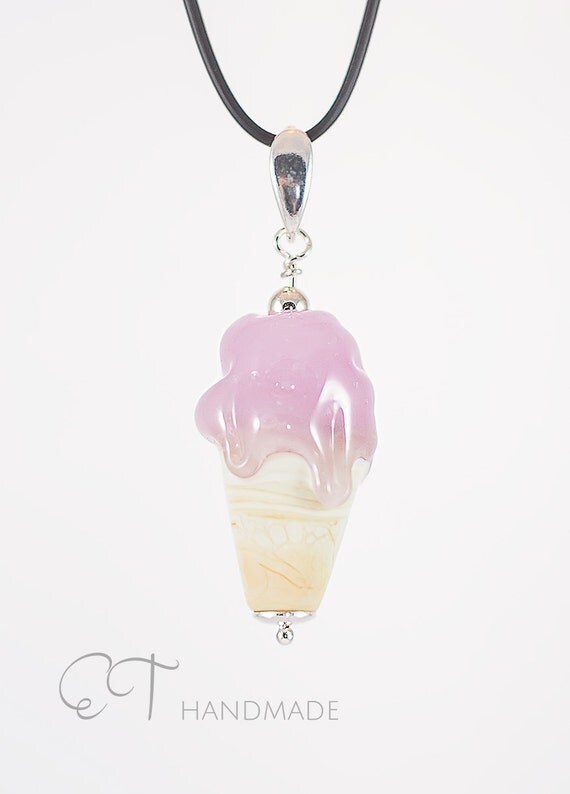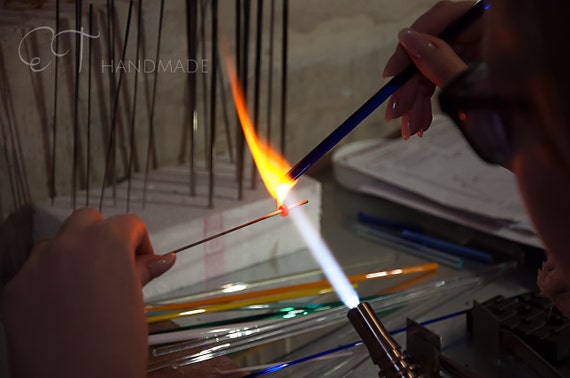 Make sure you check the shop out here: