Name of shop: Brand By You
How'd you come up with the name of your shop: It's a play on of all the designer labels out there (ex. Marc by Marc Jacobs, Michael by Michael Kors). We want to let our customers know that our brand is by and for them!
How long has your shop been open: A little over a year. We had our one year anniversary on August 22nd, 2015.
What gave you the idea about opening an etsy shop: Reagan and I had a lot of ideas floating in our head of shirts we would want for ourselves. Also we came up with ideas that we thought Disney should be making for themselves but they weren't. A combination of those two things made us pursue this venture!
Is this a hobby of your or do you do this full time?: As of right now it's just a "hobby", but it definitely is a job in itself. Both of us have jobs outside Brand By You as well as being in school. Until such time as demand becomes too much to bear, it will be part-time for us.
What kind of items do you sell in your shop: We sell graphic shirts! Our specialty is Disney-inspired shirts. We like to keep our items original, clever, and funny - it'll be that type of shirt that stops and turns heads while you're at the park because of the fact that you can't get these designs anywhere else!
Your favorite item that you sell: I love every one of our items! It's hard to choose just one! I tend to have a special place in my heart for any design that I think is really clever but doesn't sell too much.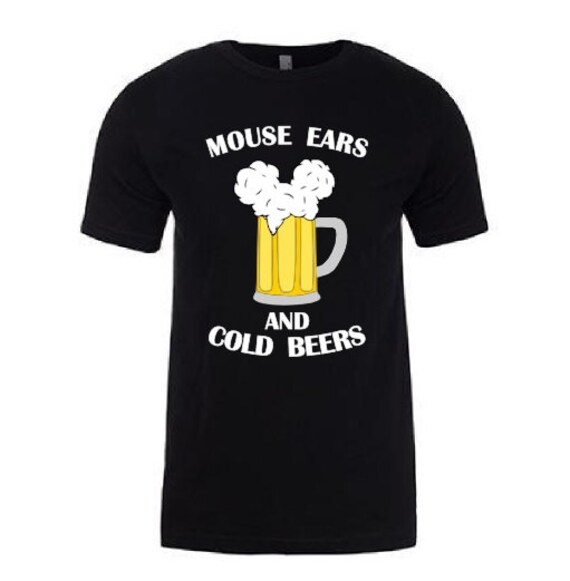 What is something you want

to happen your shop in the future: I would love to have this be a full-time job for us. We also have the ability to take on large group orders so both of us would love to make shirts for more corporate clients.
Do you have any plans for your shop products in the future: Of course we do!
If so what: We are constantly coming up with new ideas and new designs so we are adding new items all the time. We also are hoping to do some more collaborations with some of our fellow Etsy shops to bring both of our customer base's packages of goodies as opposed to just our own separate singular items.
What is something you want your future customers to know about your shop: There are A LOT of graphic shirt shops on Etsy. We want our customers, or potential customers, to know that we DO NOT use iron-ons! We use a process called digital printing which is the highest quality of print for shirts. Since they aren't iron-ons, the design will never peel or tear because it isn't paper. The color of the design is embedded into the fibers of the shirts for a vibrant, high quality, and long lasting hold. Also that being said, such a high quality print must be super expensive, right?? WRONG! Our prices are very fair and most times we beat the Etsy shops that do use iron-ons on our prices. We want to hold true to our values that people deserve a fair price for a quality product.
My favorite item in this shop, is something Disney of course. I found this adorable top, that is inspired by The Little Mermaid, which is one of my all time favorites, hands down. I have found lots of little mermaid merchandise, but this shirt is probably one of my favorites I have found by far. I love this quote and I love how they placed this on a purple shirts, it goes really well.