Name: Olivia Ritota
Location: Orlando, Florida
Age: 22
Name of shop: BelievEars
How'd you come up with the name of your shop: One day my boyfriend and I were talking about my idea to make and sell designed mouse ears. We listed a few things that reminded us of the magical place called Disney. I gave the suggestions of "magic" "pixie dust" and "believe". That is when my boyfriend came up with the name BelievEars. However, we did not choose the name yet, we thought a bit more through out that night. The next day I decided that it was the best name we could come up with that also portrayed what I wanted in my shop. I wanted people to believe in the magic I believe these characters bring to the hearts of others. That is when I went ahead and made the Etsy shop and surprised my boyfriend with the name.
How long has your shop been open: July 2015
What gave you the idea about opening an etsy shop: I was looking for a way to make money while still being a full time student. I also wanted to be able to incorporate something that I was passionate about and loved. That is when I decided that I should craft items, since I have always loved to craft. It took me a few days after that to come up with making the costume mouse ears. This is where I fell in love with the idea of having an Etsy shop. I am lucky enough to be able to combine my two passions and do something that I love.
Is this a hobby of your or do you do this full time?: Currently, this is a full time business. However, I would not call this "work" what-so-ever. I am able to live my life loving what I am doing to build a savings account and help me through my college career.
What kind of items do you sell in your shop: I currently am only selling mouse ears, however, I plan on expanding my products with some scented candles and body scrubs.
Your favorite item that you sell: I am currently obsessed with the MonstEars Costume Mouse Ears that I have for sale. They are adorable and feature all of my favorite monsters!
Retails:($14.50)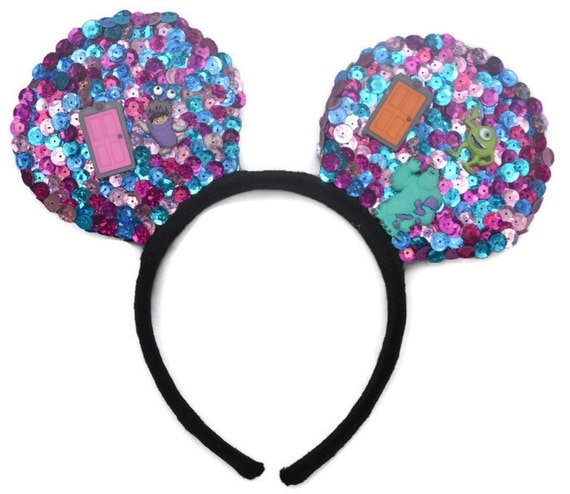 Something you want to happen to your shop in the future: I am hoping that my shop really takes off! My childhood dream was not to be an actress, model, or pop star. It was simply to be able to take care of myself and future family by doing something that I love. This would be a big stepping stone to that direction in my future.
Do you have any plans for your shop products in the future: I am always planning for the future of BelievEars.
If so what: I will always be putting out new designs of mouse ears with new character designs, some flag designs that at represented in the parks here in Orlando, and also some holiday themed designs. I am also planning on making different types of ears, currently I only offer sequin ears. I will soon be offering some fabric made ears, some will also have bows. In addition to that, as I have stated earlier, BelievEars will be opening a "spa" section that will offer some scented candles and body scrubs. I am also planning on more future products that I am going to keep a surprise.
What is something you want your future customers to know about your shop: I am always going to be running promotions! Keep an eye out for coupon codes on Facebook and Instagram. Also, I am currently running a giveaway on Instagram to win a pair of free ears and a few other Disney themed surprises! If you would like to participate in the giveaway I encourage you to follow the instagram @believ.ears Thank you all to those of you that have already made purchases, liked my Facebook page, and have followed the Instagram account! Your support truly means the world to me!
It was so hard choosing a favorite pair of ears from this shop. All of the ears listed in this shop are so beautiful and well designed. These Finding Nemo ones really caught my eye. I've yet to find a pair of Finding Nemo ears, and these are just way too adorable! I love how these include a lot of characters in the movie as well. These also include Squirt, the little baby turtle which is my favorite character :)
Retails:($14.50)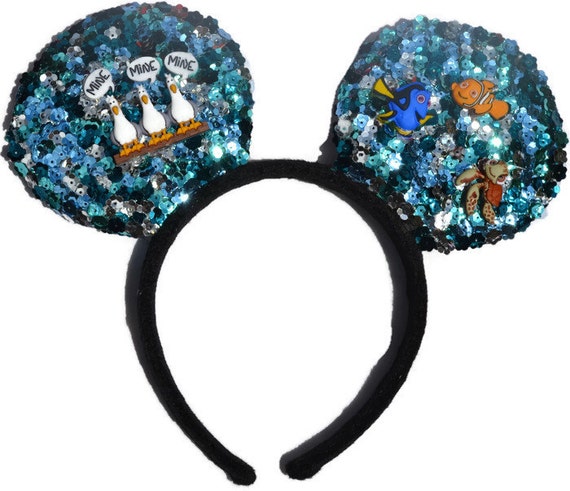 The coupon code is: DANISREADERS
It is for $4 off your purchase of ears and is valid until September 8, 2016