My name is Nancy Ellis. I'm from North Salem, NY, about 50 miles north of NYC. I am 64 years old. My shop is
Provincial.etsy.com
and I named it that because my style tends to be Provincial but I have since evolved a broader range of style that include a more Bohemian, modern look. Artists tend to grow and develop different styles as they learn more. I opened my shop in 2009 and I opened it in Etsy because I love handmade items and I always shopped there.
I am retired and it started as a hobby to keep busy. I have made so many pieces of jewelry and I needed a place to sell them! I sell comfortable jewelry to wear with all types of clothing looks from jeans to dresses. Some are Victorian inspired, some are modern and Boho. I loved beading and I do lots of leather too. Basically I make what inspires me. I make lots of necklaces, bracelets, and rings using brass filligre pieces I buy in Rhode Island that come from antique molds. Originally, I purchased a beaded ring in a market in Southern France and that started my whole love for making jewelry. It can be very time consuming and therefore not very profitable.
My favorite piece, if I had to choose, is a wrap bracelet made with leather, natural stones and an antique button that is such a well made, durable design.
Retails:($64.99)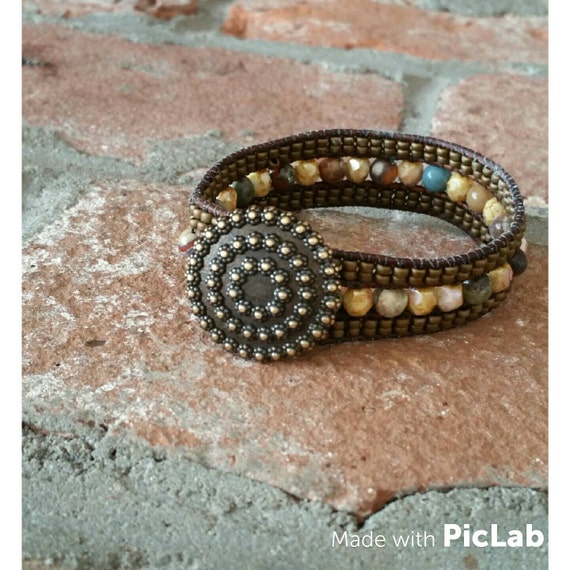 In the future, I would like to sell a few things a month.....a comfortable pace to fit my lifestyle. I would like to offer items that I love to make with the same thought as to comfort, durability, and unique style..
I want my customers to know that I will work with them....giving them honest value for their hard earned money and that I feel communication is of the utmost importance. If the customer wants a variation of my product, I will accommodate them and work with them to accomplish that finished product.
In this shop my favorite item has got to be this adorable bow necklace.
I'm a huge fan of bows in general and this piece is adorable. I love how delicate and simple it is. I don't typically go for gold, but in this case I do lol. This would go with a lot of different outfits.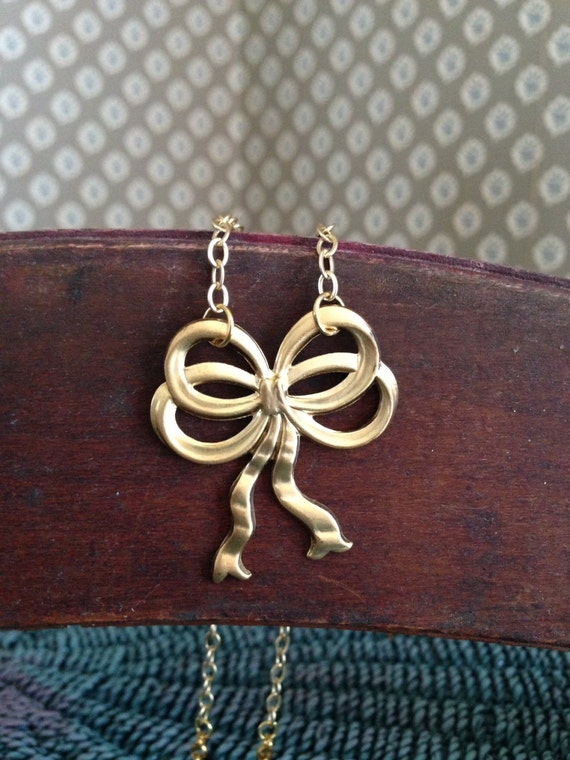 Check her shop out here: