Location: Boston MA
Age: 28
Name of shop: FashNerds
How'd you come up with the name of your shop: The Inspiration came from when Buffercode got involved and we then decided to merge Fashion with Technology. I feel They go hand in hand and add variety to the norm of just, "Fashion", or just, "Technology" . Variety is the spice of life and it just adds a great twist.
How long has your shop been open: 5 months
What gave you the idea about opening an etsy shop: I have a passion for Fashion and Technology and I wanted to put a unique Bohemian style out there. Boho fashion can be fun, is classic and never goes out of style.
Is this a hobby of your or do you do this full time?: This is a hobby, and I do not do this full time yet, but it is my goal to go full time and quit my day job.
What kind of items do you sell in your shop: Unique art sunglasses made by me, Bohemian accessories, Flower Crowns, Hippie Headbands, Hipster Crop Tops and Tee's, Mini Skirts, Dresses
Your favorite item that you sell: I love those Hipster Crop Tops the colors really pop and make a statement
Retails:($20.00)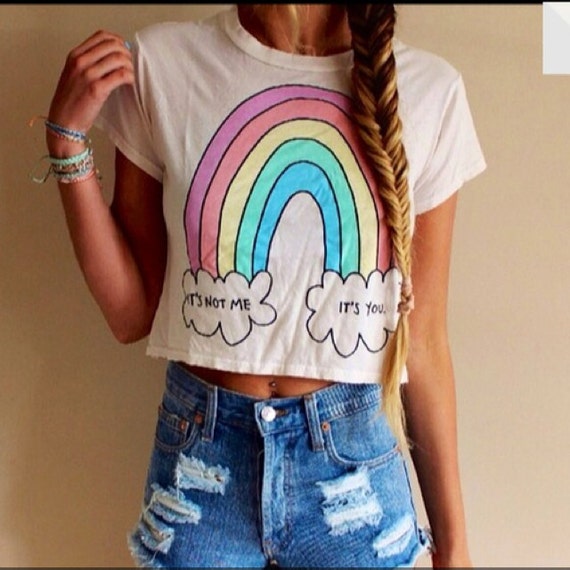 Something you want to happen to your shop in the future: Expand
Do you have any plans for your shop products in the future: Yes Indeed
If so what:I would like to add some tooled vintage inspired leather accessories bags, and ethnic woven scarfs
What is something you want your future customers to know about your shop: Get ready for new Art work , we are constantly creating handmade goods delivered to your door, and we strive for quality and perfection
For my favorite item I found something Disney of course :)
I found this pretty awesome Ariel tank!
I love this because its a cool punk edit of Ariel(which is my favorite Disney Princess)
This is a pretty cool tank-top!
Retails:($20.00)