Name: Gina Spielman Hostert
Location: Yorkville, IL
Age: 44
Name of shop: Artistic Sparkle Handcrafted Jewelry
How'd you come up with the name of your shop: Because I love sparkle and art !
How long has your shop been open: Since October 2011.
What gave you the idea about opening an etsy shop: I wanted to learn a new hobby, and also make my own designs to satisfy my own needs. Then I heard about ETSY and loved the idea of having my own shop!
Is this a hobby of your or do you do this full time?: It is a hobby, and gives a bit of extra money which is fun!
What kind of items do you sell in your shop: Earrings, necklaces, bracelets, charms, and bookmarks.
Your favorite item that you sell: I love them all but especially enjoy earrings and they do well.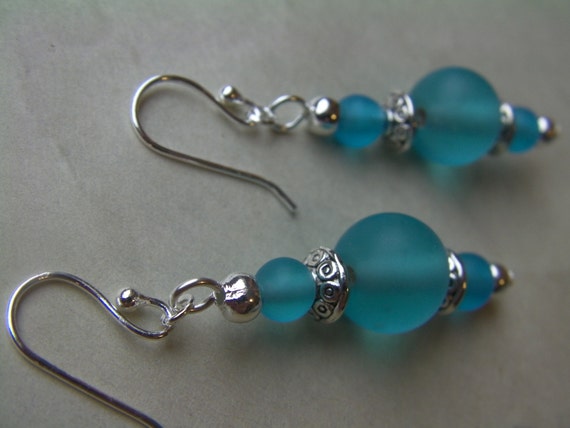 Something you want to happen to your shop in the future: Make more sales and have it more like a business then hobby.
Do you have any plans for your shop products in the future: If so what: I plan on getting into more nice local shops with my items. That has always been so much fun! I also would like to participate in more art shows.
What is something you want your future customers to know about your shop: This is a passion of mine and I always strive for happy customers, as you can see from all of my shop reviews.
My favorite item from this shop has got to be this black beaded necklace. I don't typically swear necklaces quite like this but I do really like this one. Its a bit simple but I love that about this piece. I love how its black because it would go with pretty much anything, you can dress this up or dress it down as well. This chain is silver plated as well!
Retails:($12.00)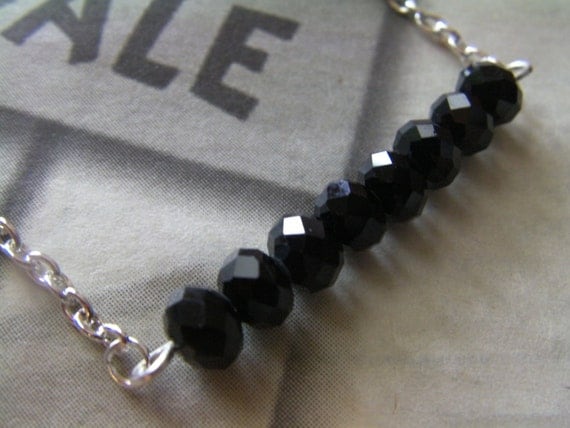 Check her shop out here: