Location: Jacksonville FL
Name of shop: Earth Girl Treasures
How'd you come up with the name of your shop:
I'm an true Earth lover so Earth had to be a part of the name. I make treasures from my heart so Earth Girl Treasures just made sense
How long has your shop been open:
since Sept 2014
What gave you the idea about opening an etsy shop: I'm always making something- from essential oil body products to crafting jewelry- most I end up giving to family & friends.so I decided to start selling it since I could use the income & do what I love in the process. Etsy was a perfect place to get my treasures out into the world
Is this a hobby of your or do you do this full time?:
It started as a hobby, but soon became a FT job. It is a sort of obsession once your items start selling. The fact that someone chose your piece over thousands of other talented craters & manufacturers is a great feeling! It is the ultimate compliment when someone buys your creation & loves it.
What kind of items do you sell in your shop: Jewelry, belts, key chains, sun catchers; a lot of VW related items
Your favorite item that you sell:
VW sun catchers- I've been driving strictly VWs since early 90s. Vintage VW drivers are a rare breed-the friendliest people you'll ever meet & they love their cars, when I sale a VW sun catcher I get the nicest reviews & comments and def feel the love.
Retails:($15.00)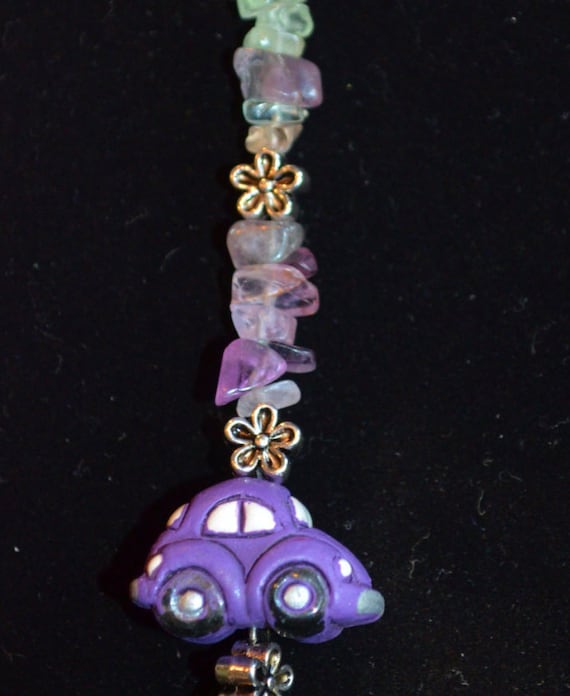 Something you want to happen to your shop in the future:
I hope the future brings success to my little shop. Id LOVE sell to local boutiques & surf shops and have steady sales; making money doing what I love-the American dream
Do you have any plans for your shop products in the future:
Im always thinking of new ideas-
If so what: right now I am working on wind chimes made from shells I have found all Summer and more scallop shell necklaces, anklets & earrings
What is something you want your future customers to kno about your shop: Id like customers to know they can find one of a kind, hand crafted jewelry made with quality materials, by someone who loves what they're doing. I also welcome custom
orders. If they're looking for brides maids gifts or team colors jewelry, or a special piece they designed I am the Girl & Earth Girl Treasures is the Shop!! :)
For my favorite item from this shop, I'm going to have to choose this gorgeous necklace. I'm in love with the look of this. It looks really classy but you can dress this down as well. It looks really well made. I love how well the crystal beads and metal beads go so well together. To be honest I would have never paired those two different types of beads together, but surprisgly I really like them together.
Description in her shop of this item:"
18" Clear crackle glass beads with silver tone metal ball charm beads strung on silver jewelry wire with silver findings and lobster clasp.
Tribal look, very pretty"
Retails:($20.00)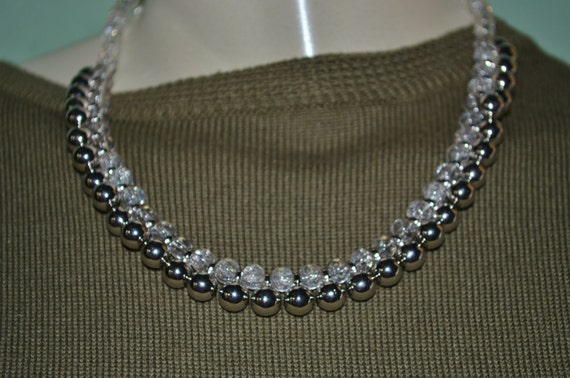 Check her shop out here: