Location: Connecticut
Name of shop: LastingImpressionsCT
How'd you come up with the name of your shop: My father named my business. I make hand stamped jewelry so lasting impressions made perfect sense!
How long has your shop been open: almost 1 year
What gave you the idea about opening an etsy shop: I was having success on facebook and wanted to broaden that.
Is this a hobby of your or do you do this full time?: I feel like I do it full time, but it was meant to be a hobby, however it has turned into so much more.
What kind of items do you sell in your shop: Hand stamped jewelry such as necklaces, bangles, cuffs, keychains, and other gift items.
Your favorite item that you sell: the "taboo" items...cuffs with naughty sayings or funny quotes. I like to keep it interesting.
Retails:($22.00)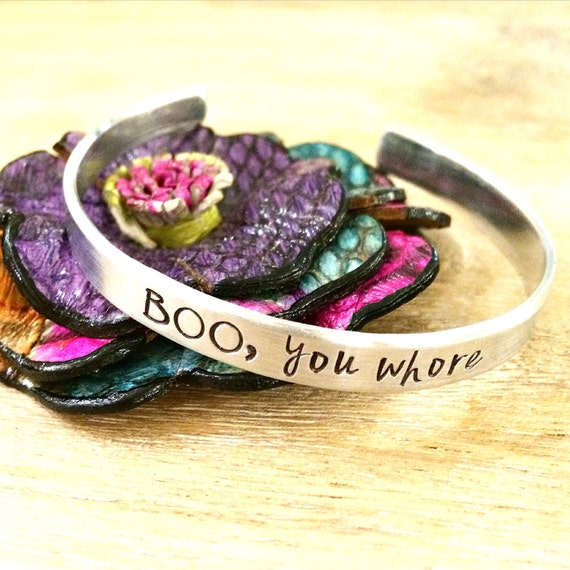 Something you want to happen to your shop in the future: To be featured on Buzzfeed
Do you have any plans for your shop products in the future: Right now I am working on Christmas items such as hand stamped ornaments.
What is something you want your future customers to know about your shop: Everything I make is custom order and can be personalized to your liking. I love making new and exciting items and am happy to work with each customer to make something special just for them.
There are so many cute pieces in this shop. I found a pretty unique piece, this is a wallet insert. You place this in one of your card slots in your wallet, and you can get this customized with your significant other, and your own name on this which is pretty cool!
Retails:($30.00)