Name: Laura Sultan
Location: Toronto, ON
Age: 31
Name of shop:
DesignsbyNatureGems
How'd you come up with the name of your shop: The name of my shop comes from my respect and personal connection to the natural world. All my creations integrate natural lines and textures. It was only logical that my shop's name would show that.
How long has your shop been open: Really a year and a half. Like many people, I did open one many years ago without knowing that an Etsy shop was. Once I started focusing on my art as a business, I learnt the ins-and-outs of Etsy and opened my shop in earnest.
What gave you the idea about opening an etsy shop: Etsy is a large platform where millions of people search for unique, handmade art. I wanted to be part of this handmade movement and thought it would be a perfect fit for my own support handmade life and business philosophy.
Is this a hobby of your or do you do this full time?: This is full time. I worked for the last few years over 80 hours between a part time job and my art to grow into my passion being a fulltime position.
What kind of items do you sell in your shop: Wire Wrapped Gemstone Pendants, Mens Jewelry, Flower of Life Pendants, Wire Net Jewelry, Cuff Links, Rings, Crystal Wands.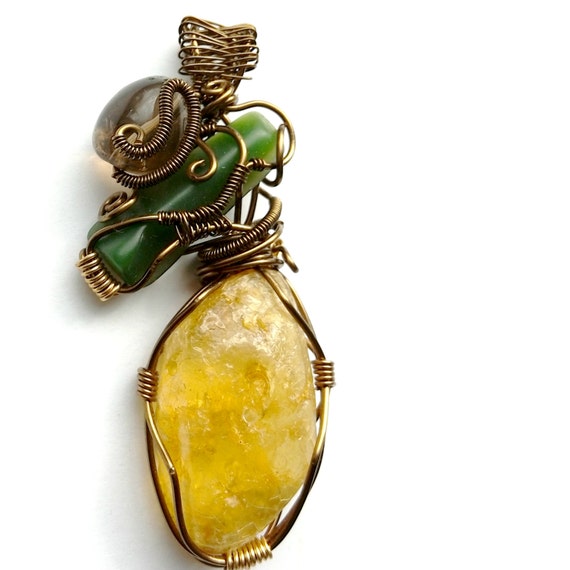 Your favorite item that you sell: Gemstone pendants- I love how each one is different and has its own character.
Something you want to happen to your shop in the future: I wish for my sales to be up to about 10 a month- that way I can focus on creating and listing more cool items without worrying about the financial flow.
Do you have any plans for your shop products in the future: Absolutely!
If so what: I will soon be adding removable gemstone hair accessories. Each piece will have a hand wire wrapped gemstone that can be woven into your hair. Once done, you only have to "unweave" the gemstone to be used again later. This new accessory will be a fun, funky look for anyone who loves gems!
What is something you want your future customers to know about your shop: I adore the personal connection Etsy offers. Some of my favorite parts is when the customers let me know why they are purchasing the item and then letting me know if they, or who it was for, loved it! I also love talking to customers about the design, materials, chain length, and other aspects of my work. It is really awesome to get to know ones customers and individualizing my work for them. :D
This shop is packed with all kinds of beautiful pieces, which is why I found it rather difficult to pick my favorite. For my favorite pieces in this shop I decided to go with beautiful necklace that is called "Blue flower of life pendant" its also m

ade from non-tarnishing aluminum, which is pretty cool in my book. I love the simplicity of this necklace, and I also love that you

style

this with lots of other

pieces

.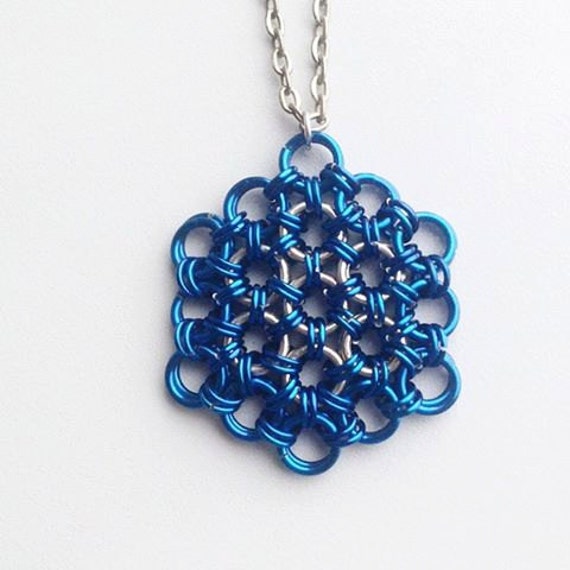 Make sure you check this shop out here :)